radiantbaby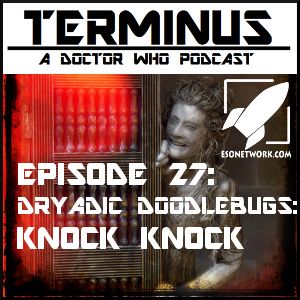 Hello everyone! And welcome any new listeners!
So, my episode reviewing 'Knock Knock' is finally here! And this time around I talk lots about everything from my experiences at the recent local Doctor Who convention 'Wholanta', to laying down a few delightful podcast recommendations, to some musing on the whole Race!Fail period of S3 and all that really great meta that come out of all of that WAY BACK on LiveJournal (remember that site?), to Jo Grant's grandson as the Iron Fist (!), and on to dark fairy tales and (mis)interpreting them, to British English spellings vs. American ones, and to some classical geeking about Dryads, all the way to musing a bit about this adventure as an episode of the reality show 'The Real World'. Phew!
So, I truly hope you will all join me for this episode and, as always, glad to have you all aboard. Do enjoy the ride!


Table of Contents:
0:00:00 - Opening and Welcome
0:02:58 - Happy Fandom Time (Including chat about Wholanta 2017!)
0:17:52 - Discussion of "Knock Knock"
1:15:04 - Coming Soon on the Next Episode! (Plus Goodbye, Thanks, and Outro!)
Go here for download link and show notes:
http://terminus.libsyn.com/terminus-podcast-episode-27-dryadic-doodlebugs-knock-knock
_____________________________________________

Links:

+ Website: http://terminus.libsyn.com
+ RSS feed: http://terminus.libsyn.com/rss (on Livejournal, you can use: http://terminusdwcast.livejournal.com/)
+ Email: terminusdwpodcast@gmail.com
+ Stitcher: http://www.stitcher.com/podcast/nicole-mazza/terminus-a-doctor-who-podcast?refid=stpr
+ iTunes: https://itunes.apple.com/us/podcast/terminus-a-doctor-who-podcast/id666615900
+ Facebook: https://www.facebook.com/groups/terminusdwpodcast/ (the social group) or Like Us at: https://www.facebook.com/TerminusDWPodcast
+ Twitter: https://twitter.com/TerminusCast
+ Tumblr: http://terminusdwpodcast.tumblr.com
+ Terminus Amazon Online Store: http://astore.amazon.com/teradocwhopod-20
+ Music Theme: 'Violin Doctor Who Theme' by ViolinistBAKA (http://www.youtube.com/watch?v=ozb1lLifBJY)
+ Earth Station One Network: http://esopodcast.com/